Our mission is to carry out charitable purposes for children. The primary activity of the non-profit organization, The Kylee Lillich Charitable Giving Tree, Inc. is to help children all year long and to carry out our annual holiday giving tree whereby we collect, organize, and distribute new toys and new clothes to needy, grieving, and hospitalized children (0-18 years old) that are referred to our organization. Wishlists/referral forms are completed by hospital nurses and social workers, school nurses, teachers and principals, and by program administrators and sent to us to fulfill. Our non-profit has helped over 9,000 children since 2002.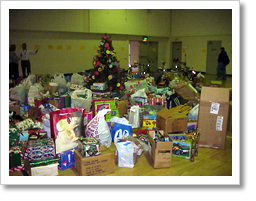 We incorporated the organization so that we could help children year round in addition to helping children with the annual giving tree and also so that we could expand the program to help grieving and hospitalized children. The idea of the Giving Tree was previously done in Woodland, CA through the local schools/school district there. Please see The Sacramento Bee article dated December 2002 in the News section.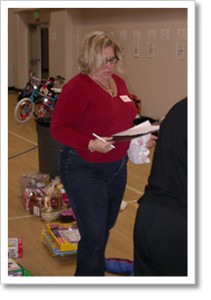 We are an all-volunteer publicly funded organization. We take the referral forms and compile a master list for the holiday giving tree and then we seek out people and companies to help fill all of the wishes for the children. We fulfill the wishes by using miniature trees with ornaments on them that identify an alpha-numeric code for each child on one side and the wishes of the child on the other. People pick an ornament, go out and purchase the items and return them to us. We also receive cash donations and use those for children whose wishes are not "adopted". Local preschools and churches collect new toys via toy drives and give them to our organization and we fulfill wishes in this manner as well. Last year, a local company hosted an enormous giving tree in their lobby and their employees fulfilled many wishes. We are always looking for more companies to host a Giving Tree for the holiday.
We are all publicly supported and many donors are anonymous. We provide receipts for all people that give to our organization that provide us with their name and address. All of the gifts are then sorted and distributed back to the referring persons, schools and hospitals and occasionally in person to the individual families. (Please see In The News section for local TV news clips for further explanation)
President
Traci Lillich
Treasurer
John Lillich
Secretary
Tara Keegan
Director
Leslie Martin
Director
Stacey Mounce
Director
Joyce Adams
Director
Tricia Keegan